Wookey Bake-Off 2022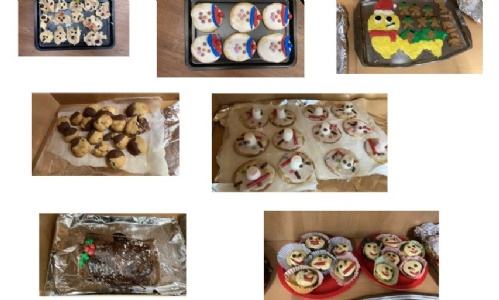 The children all took part in our annual 'Wookey Bake-Off' today.
Chestnut and Willow Classes have been planning and refining their bakes for several weeks, and we were all really impressed with the skill, determination and independence that they showed us. It was lovely for Oak and Rowan Classes to take part too, with their contributions being mince pies and Christmas biscuits. I hope everyone is enjoying tucking into their Christmas bakes at home!