Blue School Football Tournament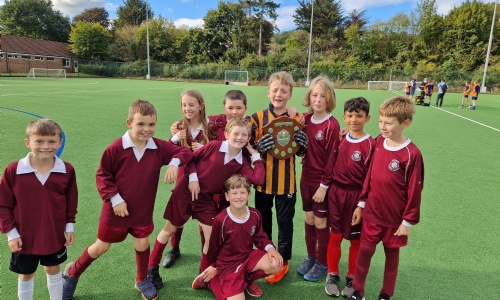 Wookey Primary School took part in the Blue School annual football tournament this week.
The team showed great organisation and determination in their first game, which finished 0-0. The second game was another close one, with chances for both teams, but a single goal sealed it in the opposition's favour. The third game then became a must-win, and we showed great resilience to win 1-0. That meant we had qualified for the first and second place playoff, which was against the team who had already beaten us. It looked like we had won the game, leading 1-0 in the final minutes, but a deflected goal for the opposition meant that the game finished all square. Each team then chose three penalty takers for the final showdown, which Wookey won 2-1. It was a fantastic victory, and just as importantly, the children demonstrated our school values throughout the whole tournament.