Oak Class River Walk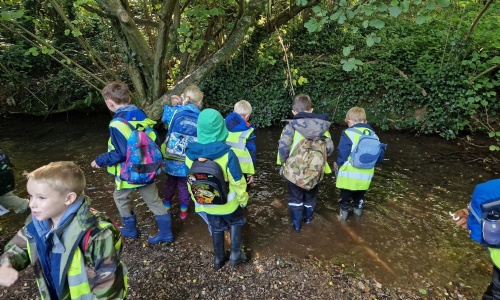 Oak Class went on a river walk this week as part of their Geography topic.
The children were dropped off at the car park in Wookey hole, and then we followed one of the tributaries of the River Axe all the way into Wookey. It was a fascinating journey and the children will be using this experience to support their learning over the coming weeks. We were all very tried when we arrived at school at lunchtime, adults included!